--- our article continues below ---
Lisboa Restaurant in Havana (continued)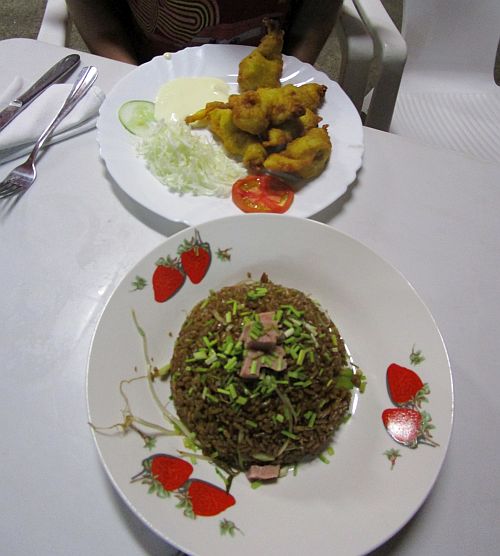 On one occasion I was offered roasted chicken (with no salad or rice) for only 30 MN (pesos in national money -- about $1.25). The menu also included sphagetti for 10 MN ($0.50). It was a popular choice, thought it included only a dab of red sauce. However it was covered in grated cheese. Pizza is also popular here.
Drinks were reasonable at $2.00 for tap beer. $1.00 for 500ml cold water.
In the morning, the sit-down operation was closed. But they had a window that offered take out pizza. This seemed very popular to the locals. Interestingly, Cubans tend to fold their pizzas in half and eat them something like a sandwich or calzone.