--- our article continues below ---
Wi-Fi in Havana (continued)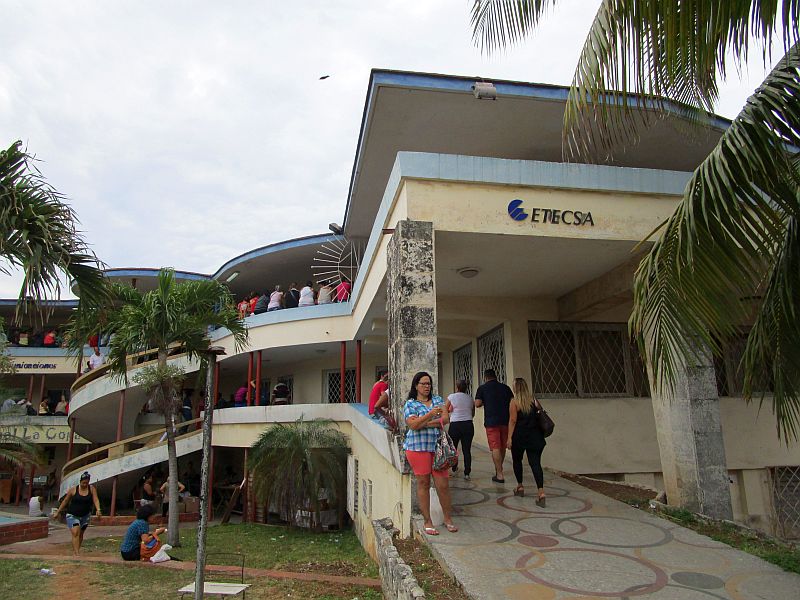 Generally it does not seem to be the case that you must be a guest at a hotel to buy the Cuban state internet card there. However, I was once declined for not being a guest - maybe they indicated that it was because so many people were using the internet that it was going slow and having problems. The receptionist told me the internet was down, even though I saw people in the lobby using it. They then also told me that they were out of internet cards.
Note that the speeds were not great. I did not try streaming anything, but I was able to able to download mail including PDF and Word attachments just fine. Note also that not all of the internet seems to be available. What worked for me was: e-mail (both Gmail and a provate POP3 account); the New York Times iPad app, the Washington Post iPad app. What did not work on the internet in Cuba was: Skype (sorry!); the Wall Street Journal web site; downloading some free iTunes podcasts (news and talk shows). When it does not work, you get a message indicating some error number, which I had never seen in the US.
If you have slow internet connection speeds, you may want to set your mail reader to not load attachments automatically. Then you can select the ones you actually need to see right away. You may also want to set your browser to not download images automatically for the same reason.