--- our article continues below ---
Staying in a Private House in Havana (continued)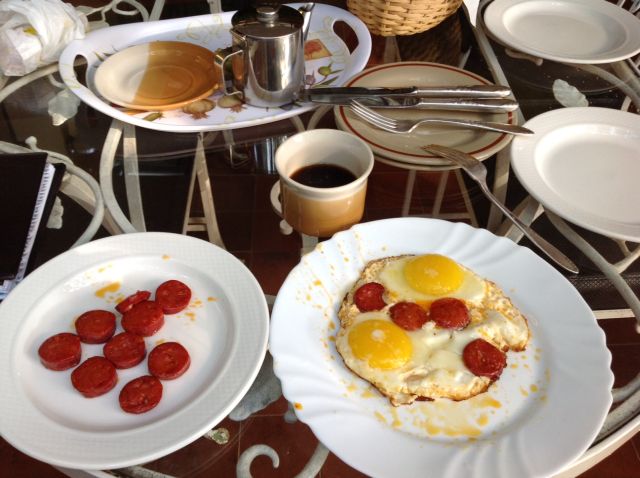 The main floor also had two separate bedrooms, each rather large and with a very large "king" size bed. It seemed to me even wider than any king size bed have seen in the US. The bed was very comfortable. Our only complaint was that it had only two regular size pillows. An extra couple of pillows to raise their height would have been welcomed.
The room had its own attached bath (with toilet, sink and shower -- with hot water). The other bedroom had a dedicated, but separate bathroom for it (a couple of steps down a hall.) Our room had an air conditioner (with remote) that worked great, and a TV (with remote) which didn't receive any channels very well. Other than that, there was only a couple of smallish tables and nightstands. And one small chair. (But the owner allowed me to bring a more comfortable chair in from the living room.)
All windows were covered with thick, wide shutters (about 4" long and 3/4" thick.) So the room seems secure from people coming through the windows.